Our international projects: TPM, Lean and a smashing display of energy
As further proof of the fact that people are not at the heart of change only as a way of saying, this shot witnesses at a glance happy feeling and a team present. Everywhere the same rule counts: method, commitment, positive thinking…(not without a bit of luck!).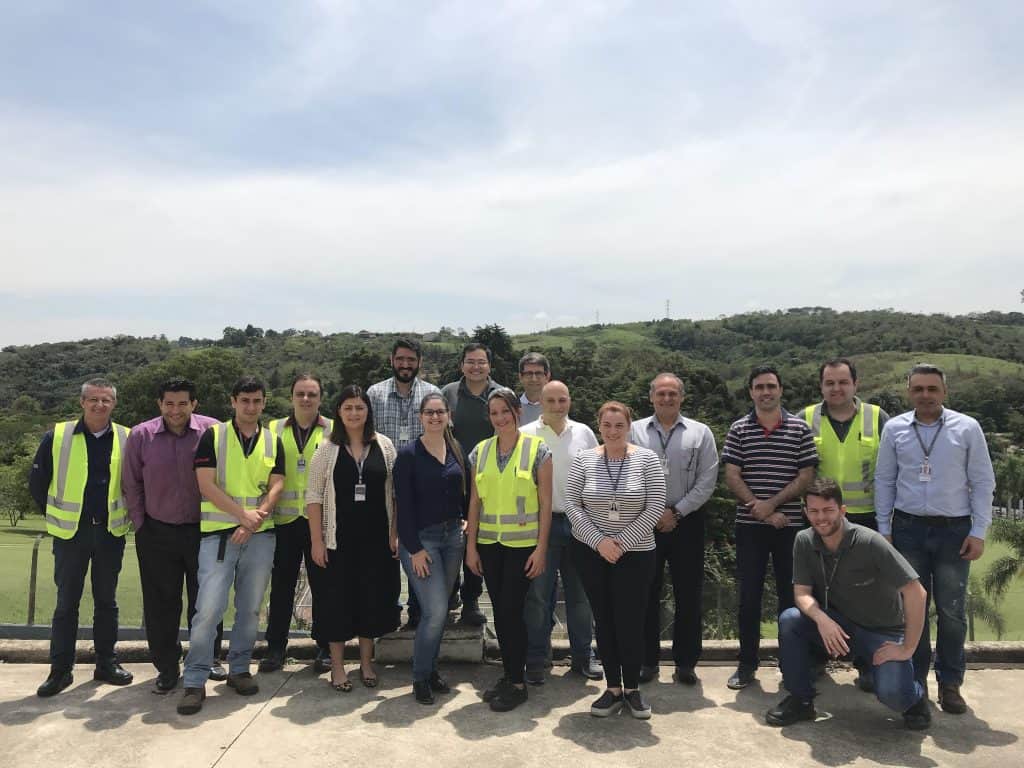 JMAC Europe consultants and the project team of the Brazilian plant of  Vesuvius – a multinational industrial group with a British parent company that operates in the metallurgical industry of iron and non-iron refractory materials, present in more than 30 countries with 12 thousand employees worldwide.This challenging project for increasing productive capacity while reducing costs has been guided by JMAC consultants with expertise in operations management and TPM applications in manufacturing. We would like to thank all those who have contributed to achieve meaningful results in every activity.
Cooperating with your companies is a honour to us.
To learn more about the consultancy offer by JMAC, please click here. To contact the consultants in this project, write to g.asoli@jmaceurope.com.