Find out your market opportunities in Japan
The search and development of contacts and partners
Market opportunities in Japan
There are so many products and services of the European traditions a/o innovations that are appreciated and appealing for foreign markets. Trades have been run for long in between Europe and Asia or Africa, but in recent years a variety of other reasons and opportunities have especially been bringing some Asian economies like China, India and Japan much closer to the European governments, social institutions and people.
With Japan, further to consolidated friendship, a few political agreements (EPA) and meetings, trade and social events like Expo or Olympic Games, as well as the most advanced frontiers of science and technology keep on providing new opportunities of mutual knowledge, understanding and interest matching. The value offered on one hand and mutual trust on the other do stimulate a  business demand of products  like food and wine, fashion and design goods, machine tools, equipment and else.
Thanks to the strong and consolidated presence of JMAC and the JMA group in both Japan and Europe, our projects base on the collection of objective data on the market, the exploration of opportunities and development channels, introduction to trade fairs and industry-related events (forums conferences,…), as well as the organization of meetings and visits on site, to offer our support during the strategic design, planning, preparation and operational phases.
JMAC can remove any linguistic, cultural and know-how barriers for you.
Let's achieve
your objectives
together.
Contact JMAC
and feel free to share your needs.
We will set together the right 
path for your improvement.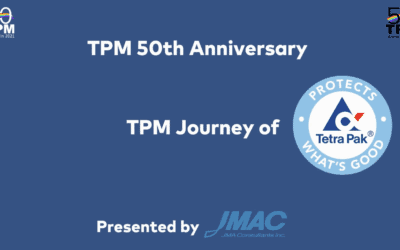 TPM 50th Anniversary TPM Journey: Tetra Pak Mr. Paulo Picca, Vice President, Processing Solutions and Equipment Production at Tetra Pak, talks about TPM journey of Tetra Pak.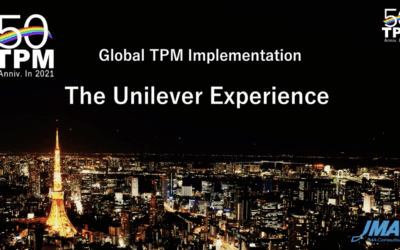 TPM 50 Anniversary Message Stephen Fletcher (former Unilever Mfg. Excellence Director) Mr. Stephen Fletcher, former Global Manufacturing Excellence Director at Unilever, talks about Unilever's successful TPM history.