How do cultural differences affect your daily management?
You think your daily job shows already a global reach, and with no open issues. You are perfectly integrated each other: Japanese are good guys and Italians too. That's it. One day...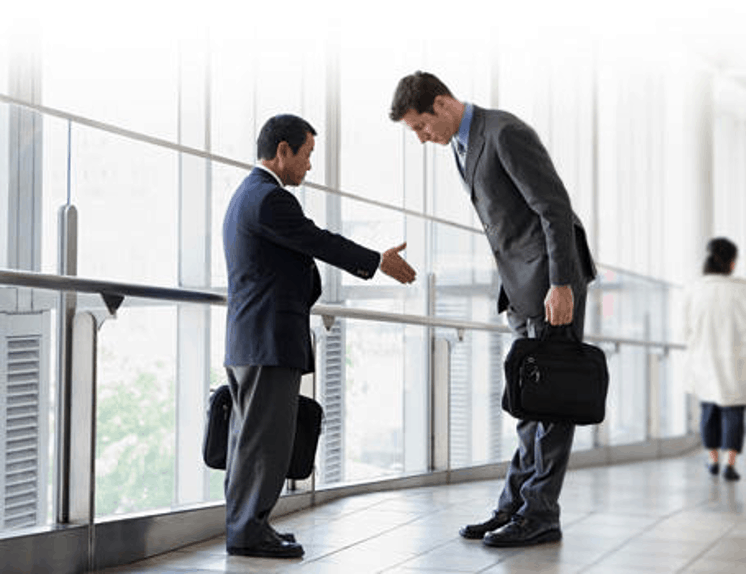 If you have Japanese partners, colleagues or customers, you may like or be compelled to learn about the business manners applied  in Japanese business environments.
How to exchange a business card?
How to enter a room, or seat down at a meeting table?
And what are you expected to do when invited in Japan at lunch or dinner by a customer or by your top manager?
Contents
Please find here below the main contents provided by standard workshops. Each workshop programme is tuned according to the need and expectations discussed before delivery with our customers.
Overview about business mindset and environment features
Description of key situations and related manners:

office
company visits
transfers
at pubs and restaurants
ceremonies

Tips for each situations and examples with role play simulations are included.
A flexible Q&A time allows participants to ask and delve into any kind of topic.
Advantages
Merging, networking, international or multinational committe settings, global projects ... they say multicultural business environments are stimulating, but we say they can also give rise to stress and unsuccessful results in case no common awareness of cultural differences is in place.
Our workshop provides overviews and real cases of practical business situations, among the most representative and common ones. Participants can easily understand what behaviours may be adopted to avoid delays, issues and problems, as well as to identify the KSFs and enhance the cooperation for smarter and enjoyable business cooperation.
One day workshops are held by one Japanese and one European teacher, who provide with both concept insights and a variety of very practical examples.
Intended for
CEO and C-Level directors, VPs, Managing directors, Managers, BU and Department Managers, Steering committee members, strategic planners, Project managers, plant managers or operations managers.
Fees
200€ is the registration fee per person per day (excluding VAT where applicable).
Discounted fee for special or preferred schemes can be agreed upon request (info@jmaceurope.com)
LANGUAGE
English,  Japanese, Italian (according to request)
PARTICIPANTS
10 people or more
Customizations available for individuals or small teams, too.
Give your projects a boost. This experience will make the difference in how your resources work together.
Try it yourself, signing up now!
Feel free to fill in the form hereunder.
We will contact you at the soonest.