Digital Improvement Experience
Two full days in the IoT world
An intensive workshop focusing on the IoT, to learn about and experience the innovation frontier of technological solutions made simple for operational features and process improvement speed up.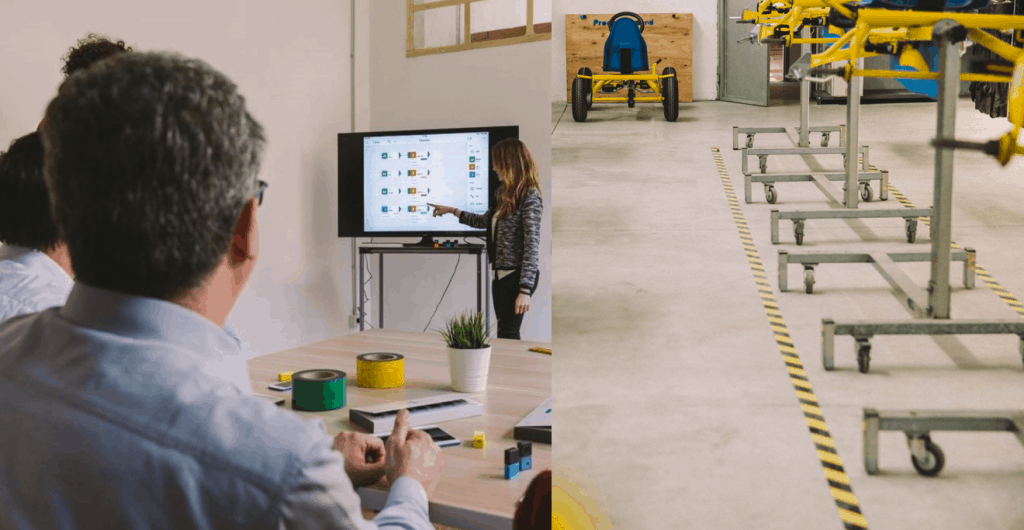 During the two training days, all participants:

will try directly and in fieldto use simple data collection tools 
will work on the analysis of data collected and on the identification of improvement projects
will challenge themselves in the design of targeted solutions, to obtain the set of data they need or that can be useful.
Benefici
Si tratta di un corso che cambia il modo di leggere e utilizzare la tecnologia, che sposta il focus dal contenuto tecnico/tecnologico a un approccio metodologico.In concreto i partecipanti:
Svilupperanno senso critico nella scelta degli investimenti in tecnologia
Impareranno un metodo per "fare ordine" nel mare magnum dei dati
Apprenderanno a utilizzare l'evoluzione tecnologica come leva per lo sviluppo delle competenze delle persone
Destinatari
Tutti i ruoli chiave di un programma di Digital Transformation.In particolare:Direttori di produzione e di stabilimento, direttori operations, KPO e Lean manager,  HR, e facilitatori del cambiamento, nonché IT manager, CDO e ingegneri di produzione.
Quota di adesione
La quota individuale di partecipazione è  pari a 
1.500 € + i.v.a
.Oltre alla partecipazione, per ciascuna giornata essa comprende:
materiale didattico,
coffee-break,
pranzo.
In caso di registrazione di due o più partecipanti della stessa azienda alla medesima sessione di corso, è possibile convenire una quota di adesione ad hoc.
LOCATION
JMAC Dojo House, or Your Premises
Give your projects a boost! Fill in the registration now for yourself or people in your operational staff.