Monozukuri & Genba Empowerment Business Case Parade
Yokohama, 15th February 2019
An international dressing overall made of examples of genba kaizen and digital innovation
The international showcase of examples to strengthen the manufacturing capability of industrial organizations will be held this year, too, on February 15th 2019. The event will be held in Yokohama – Japan. Organized by JMAC Inc., this new (6th) edition of the event will mainly focus on application cases from companies that have looked not only at how to improve their factory management for contingent economic needs, but also to prepare for future times, empowering people at production units and the company as a whole to overcome the increasingly fierce competition sometimes catching also the SMEs in worldwide business fights.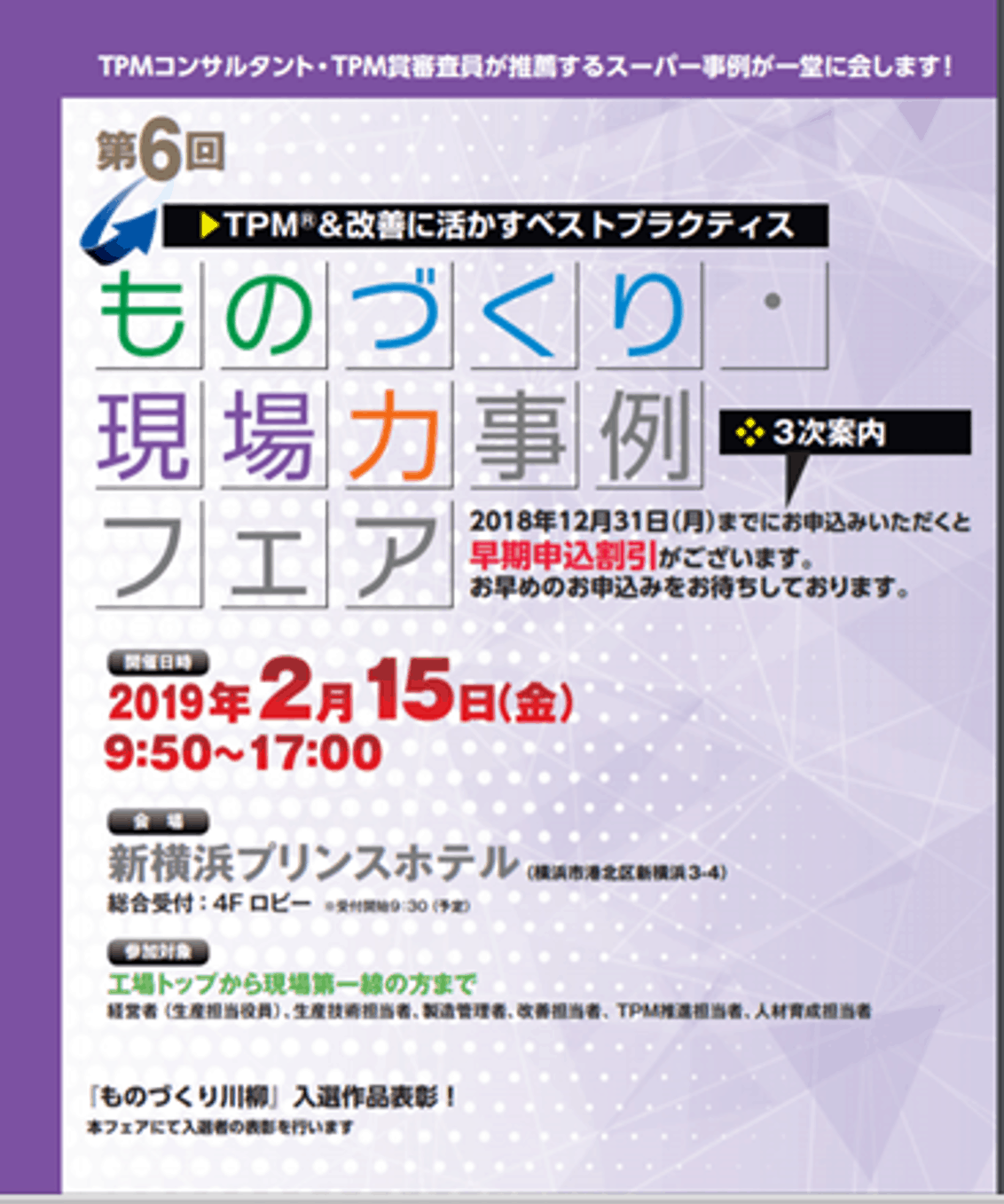 Hence also a widespread need to have human resources grow up, improving their have operational capabilities by integrating aspects knowledge and skills to behaviors.
The "Monodzukuri / Genba Empowerment Case Parade" day by JMAC is an unparalleled presentation of practical cases presented in learning sessions held by those who have worked and managed them directly. Among the speakers – whom JMAC is very grateful to, an exceptional speaker will give a speech. To Mr Manuelli from Ansaldo Energia we have asked to present the pillars and examples of the most innovative digital transformation, without forgetting the link to more traditional approaches (TPM, genba kaizen …) that make all so effective that they have deserved a special recommendation from consultants involved.
The keynote speaker for this 6th edition of the conference (Mr. Luca Manuelli – Chief Digital Officer of Ansaldo Energia in Genoa, Italy) will enrich the discussion panel with a the view and experience at one of the most representative companies of the current business scene, never ending its change management story and determined to ensure over time a strong impulse to the tradition of technical knowledge and managerial know-how. His speech focuses on the KSF in managing a digital transformation, showing the steps taken by his company – chosen among the "lighthouse" companies in the Lighthouse Plant project by the Italian government since 2016.
Over the past few years, the event has been attracting over 400 participants, a number expected to grow on this occasion to welcome from Japan and other countries auditors interested in the sessions dedicated to specific topics, with testimonials from several acknowledged organizations of large and small size who are determined to contribute more and more to the life and good results of the Japanese business fabric.
To find out more about the international initiatives of JMAC or learn about this initiative, do not hesitate to  contact us